Do We Need Blockchain in Construction?
Blockchain technology claimed to have the potential to disrupt many aspects of how companies do business. And like other emerging technologies, I have been exploring its uses, benefits and assessing its potential opportunities in the construction industry. If like me, you have been wondering what it is and if its applications are limited to financial services and cryptocurrencies; you will be pleasantly surprised to discover that it has a lot more applications with exciting opportunities for our sector too.
Blockchain could have a significant impact on our industry. In writing this article I have discovered that the Australian government is full steam ahead, that many organisations are currently building their own blockchain networks and that it is something that businesses right across the built environment should be preparing for now. But more on that soon, first we need to define what blockchain is.
Blockchain is a nascent technology that can simplify and secure transactions among parties. It is a shared, immutable ledger that facilitates the process of recording transactions and tracking assets in a business network. An asset can be tangible (a house, a car, cash, land) or intangible (intellectual property, patents, copyrights, branding). Virtually anything of value can be tracked and traded on a "block" with its most significant benefits removing the need for a middle-man to "secure" the transaction, hence promising to remove/or reduce the cost of brokers, bankers, lawyers, retailers significantly. This is because "the system" acts as security, as it is decentralised and not stored in any single location. Participants in the network called "miners" confirm the transactions, or "blocks." So there is no need for a trusted third-party intermediary. Blockchain can thus have powerful applications in all those transactions where we currently need an intermediary, such as payments, supply chains, voting and much more.
Blockchain is built on four main concepts:
It is a distributed ledger, so every user of the network has simultaneous access to a view and verify the information stored.
Cryptographic functions ensure the integrity and security of the information.
Participants confirm changes directly with one another. This replaces the need for a third party to authorise transactions.
It can run additional business logic "known as smart contracts" that allows the agreement on and automatic enforcement of the expected behaviour of a transaction or asset embedded in the blockchain.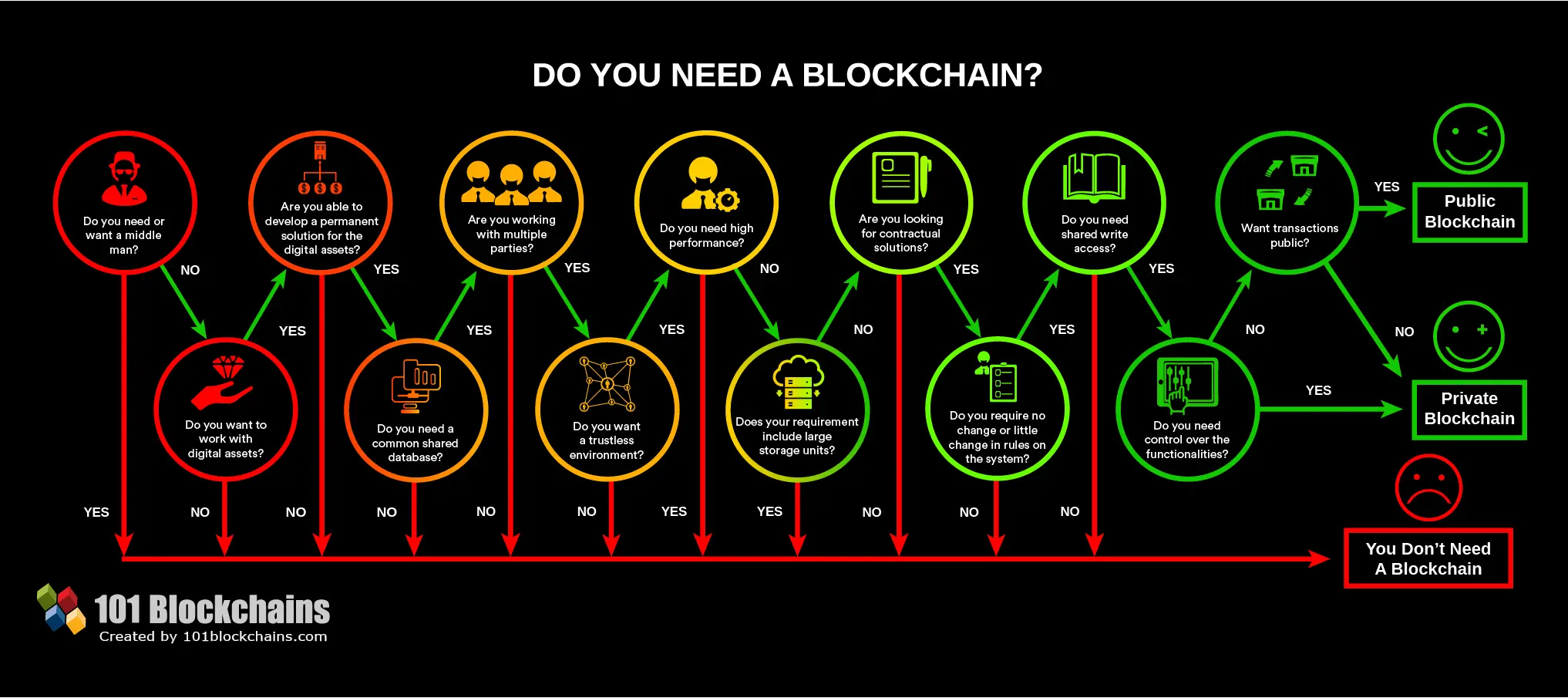 It all sounds exciting, and I am sure like me you are immediately grasping the potential of removing intermediary in the construction lifecycle aiming at simplifying the landscape as well as reducing costs, increase efficiency and reducing time to value. But how do we identify the need for one? How do we put this into practice? How can this new technology be of any use for the construction sector?
Late last year I attended MelBIM in Melbourne, and I had the pleasure to finally meet in person another digital construction trailblazer like me Belinda Hodkinson. Belinda did an excellent presentation on the uses of Blockchain technology in construction and the superb work Australia is doing in embracing the potential of this new technology. I had the pleasure of interview Belinda for this article "strickly following social distancing rules".
Q.What is Australia doing in terms of blockchain?
Belinda: "It is an exciting time, the Minister for Industry, Science and Technology (Hon Karen Andrews) and the Minister for Trade, Tourism, and Investment (Hon. Simon Birmingham) have jointly announced the development of a National Blockchain Roadmap for Australia. This was announced in early February 2020, with the release of the National Blockchain Roadmap. The detail of the roadmap has 12 signposts to reach from 2020 – 2025 based on forming the National Blockchain Steering Committee through to enabling digital trade infrastructure. This does not come without challenges, though, as we have noticed with our COVID-19 restrictions, a lot of Australian Law is not written to support technological advancements. The exciting part is the government agencies that have been clarifying and, in some instances, changing to enable the use of blockchain or more specifically crypto-currencies and DLT (Distributed Ledger Technology) which is helping to allow the growth within the country."
Q.What does this mean for the construction industry?
Belinda: "There are many areas that this technology can assist in our industry; the easiest way to categorise them is by the type of blockchain;
Public – Open network and anyone can download the protocol and read, write or participate.
Private – Managed by one entity this is an invitation-only network where participants require permission to read, write or audit the blockchain.
Consortium/Federated – Generally the same as a private blockchain except it is managed by several entities. The general relationship can be that some aspects of the chain (root hash) may be open to the public.
I expect private and the consortium type networks will be the first forms of blockchain for the construction industry as it will be a change management process. As the industry becomes confident, we will start to graduate into more public solutions."
Q.I can certainly see the potential, but you lost me at the "root hash". Can you give some real example of applications without going into the technical details?
Belinda: "An excellent example in the use of the private blockchain is when Walmart used IBM Hyperledger fabric to track food from the source. If we looked at this in our industry, the Environment Protection Agency could track items like soil contamination to reduce incidents where new allotments may unexpectedly use contaminated soil. Another example could be to track raw materials through the lifecycle to ensure the finished product has been produced to our Australian Standards and not compromised with lower-performing compounds. The list is astronomical and would add fantastic value to the integrity of our final products. Not to mention the safety it adds, being able to track back through the material used on projects.
An excellent example of the consortium type of blockchain would be for large public construction projects. They have multiple departments involved, and if it is a Public-Private Partnership or Alliance contract, the number of entities will expand to private partners too. Speaking to members of a state treasury a few months ago, they said there are many material deliveries, trades etc. that still suffer not getting paid for their work quickly enough. Creating this type of blockchain has the potential to verify delivered or completed works by multiple sources and have payments issued in a shorter timescale. This could be activated through the use of a Smart Contract."
Q. Can you explain what a smart contract is?
Belinda: "Sure. A smart contract has three elements;
It is an agreement between two parties,
It is when the transaction can be processed digitally over the blockchain, and
The transaction is only to occur when the conditions of the agreement are met.
In construction, an example could be the agreement between the construction joint venture (CJV) and the service provider such as a plasterer. The plasterer may require payment by CJV with work completed as for agreed milestone. In simple terms, the contract may say: When the plastering is completed to a level and digitally confirmed by both parties "the plasterer and CJV on the blockchain" payment to the plasterer can be release. Noting that digital confirmation on the blockchain could be as easy as an app on a tablet or smartphone."
Q.Many thanks for your insights! A final comment, the potential for both small and large construction projects is enormous, so how do we get to there?
Belinda: "Good question! Smart contracts are currently not legally binding. They are machine-readable and need to be executed by a human to make legal. It sounds a little familiar, doesn't it?, particularly with the recent laws changed for COVID-19, now allowing virtual meetings for local councils and state parliament politicians to work remotely. OK, so it is a little far from that, but hopefully, you can see the parallels to digital uses. The in-between method to a smart contract is what is called a Ricardian contract. Which is generally the same as a smart contract, but the arrangement is both machine and human-readable. It defeats the purpose a little, but it does allow for an intermediate solution until we are comfortable that the machine-readable and executed contract is doing as we expect and that a human is responsible for it. In terms of how it will change what we do now, I think primarily, the biggest change will be the technology helping to establish transparency on the execution of a large project. At the moment with Ricardian contracts, the machine version will be running in parallel with the human-readable version. The change is in the way the contract is worded, verified, and executed.
Like much many new emerging technology, the implementation of blockchain in the construction industry brings a lot of potential use cases, benefits but also challenges that need to be weighted with the overall short-term and long-term costs of its implementation.
As one of the largest in the world economy, construction plays an important economic role. As we have seen during the current pandemic, it also plays an essential societal role – receiving high praise from politicians and officials for its contribution to increasing the capacity of hospitals and by building required temporary facilities. In many countries, public construction has been one of the few activities that have been maintained, highlighting its essential service vital role to our modern society. But with profit margin being at its historical low, this pandemic put even more pressure in the sector which was already struggling. Now more than ever; it is necessary to bring innovation into the industry. This crisis has fast-tracked digital transformation in many areas, and I am confident we will see this trend finding its forceful way into our industry too. It is now imperative to leverage its benefits through the means we procure, deliver and maintain our built assets. The need for accurate and reliable 'digital' information that stakeholders can "trust" to make key, faster and better decisions throughout the construction lifecycle has never been so critical, and blockchain has undoubtedly the potential to bring those much-needed productivity improvements our construction sector is seeking to compete on a global scale.